South African Sunset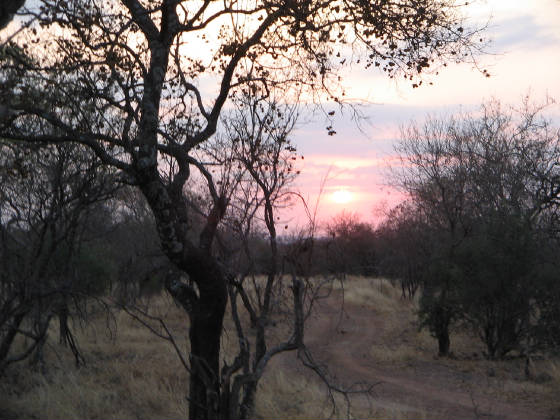 This Was Taken On A Safari Game Park Drive
Pictures Of South Africa, the meet, and some of the rtips we took while we were there.
TEAM USA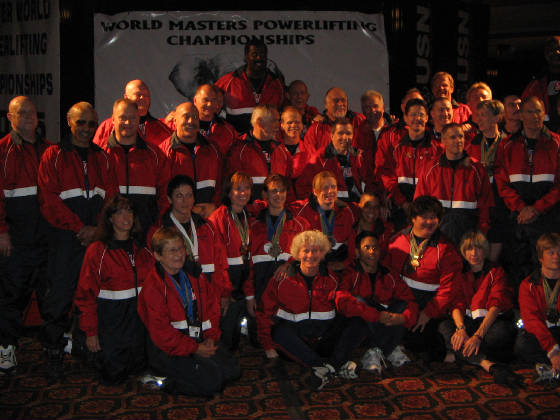 Winners Of Four Of Five Divisions

This is where we stayed in South Africa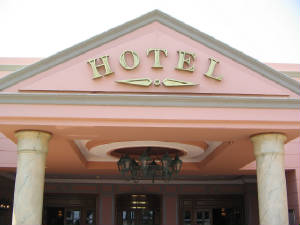 The Carosel was a casino. So you could lift and gamble all in one place
Lynne in the hotel garden day before the meet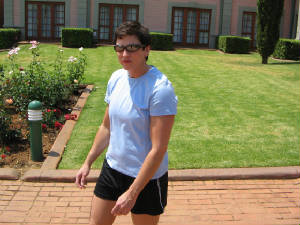 She wanted to go to the pool all week NEVER GOT THERE!
This is the pool we never got to use
We could see the pool but never could get there
Laura, her friend, Lynne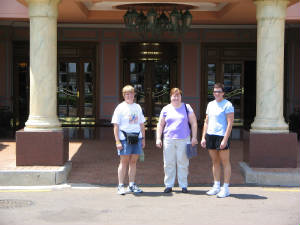 This is Laura Styrund and her friend with Lynne
Hotel Rose Garden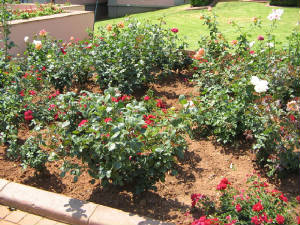 This, along with the pool, was the view from our room
Banquet Night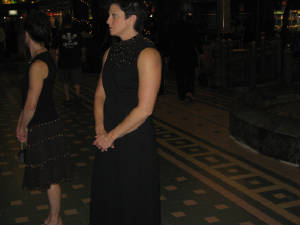 Lynne before the awards dinner



African Dance Troupe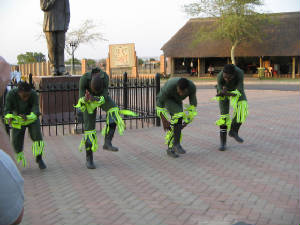 This group was part of the "Cultural Tour"
Lynne and Harry (SHWT)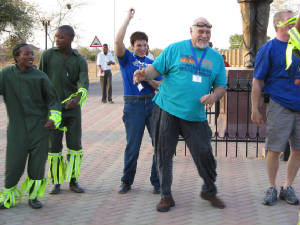 Two New Troupe Members
The Russians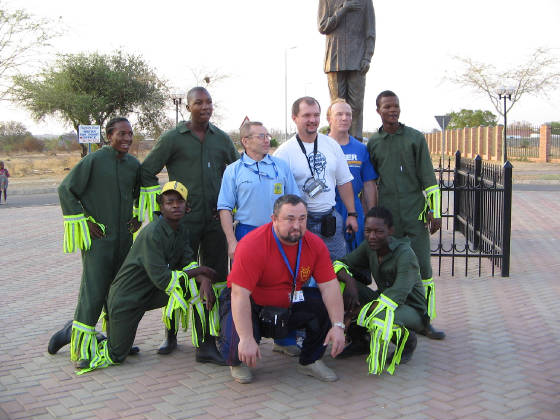 These guys were hiarious. They were part of the Russian team they were hilarious
Russians in Mandella Square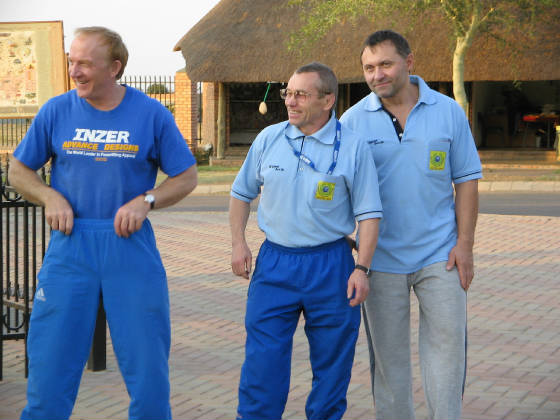 Glasnost South African Style
Mandella Square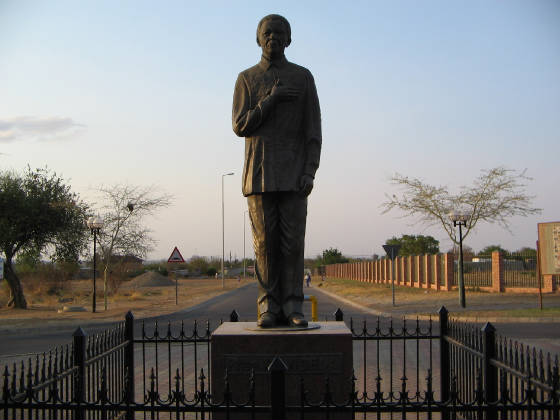 Statue of Nelson Mandella in the Square