These are Franks collection of, as he likes to say, "Special Interest Cars." We now have five cars in the family, and only have a single car garage.
All of the cars are parked in the driveway under covers and other wrappings to keep them from being harmed by the weather. Our driveway looks like a used car lot, so I can no longer poke fun at folks that have numeroud cars parked on ther lawn and driveways. We have joined the club.
74 240Z - 355ci/400hp SBC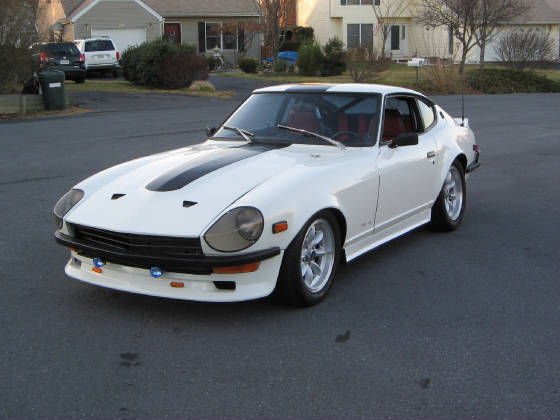 IT IS NOT FOR THE TIMID
355ci/400hp SBC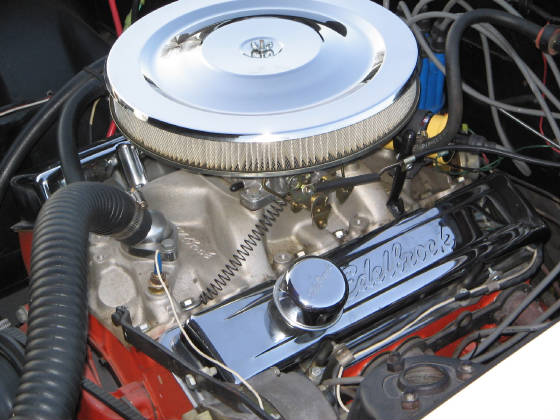 Th
This is the third car car in Frank's collection, and it is by far the brute of the bunch. It has a 355ci small block chevy/5spd tranny/355 limited slip rear and so much more.
Here are a couple of pictures of the car. Hopefully you can see how nice it is. It goes from point A to B extremely fast.
This Galaxie is the second addition to Frank's ever growing collection of "projects" It is a 1964 Ford Galaxie Lightweight. I am told, (by Frank no less) that it is worth keeping.
He bought it over the internet from a person in PA, and had the car shipped, (enclosed trailer) to our house in Virginia. It sits in the garage pampered and well kept, and at $7.00 a gal for gas, I am assuming, well fed.
Here is a run down of what the car has.
- All fiberglass front end,bumpers, and trunk lid
- 406FE/Tripower/12:1 comp/BM C6/3500stall/MSD/4:10 posi
- Factory installed "Drag Pack" option.
Car is really in good shape and seems to have been well cared for. Hope it appreciates in value. It might be our retirement nest egg.
This Is The Car
Frank Is Totally Car Crazy
1964 Ford Galaxie Lightweight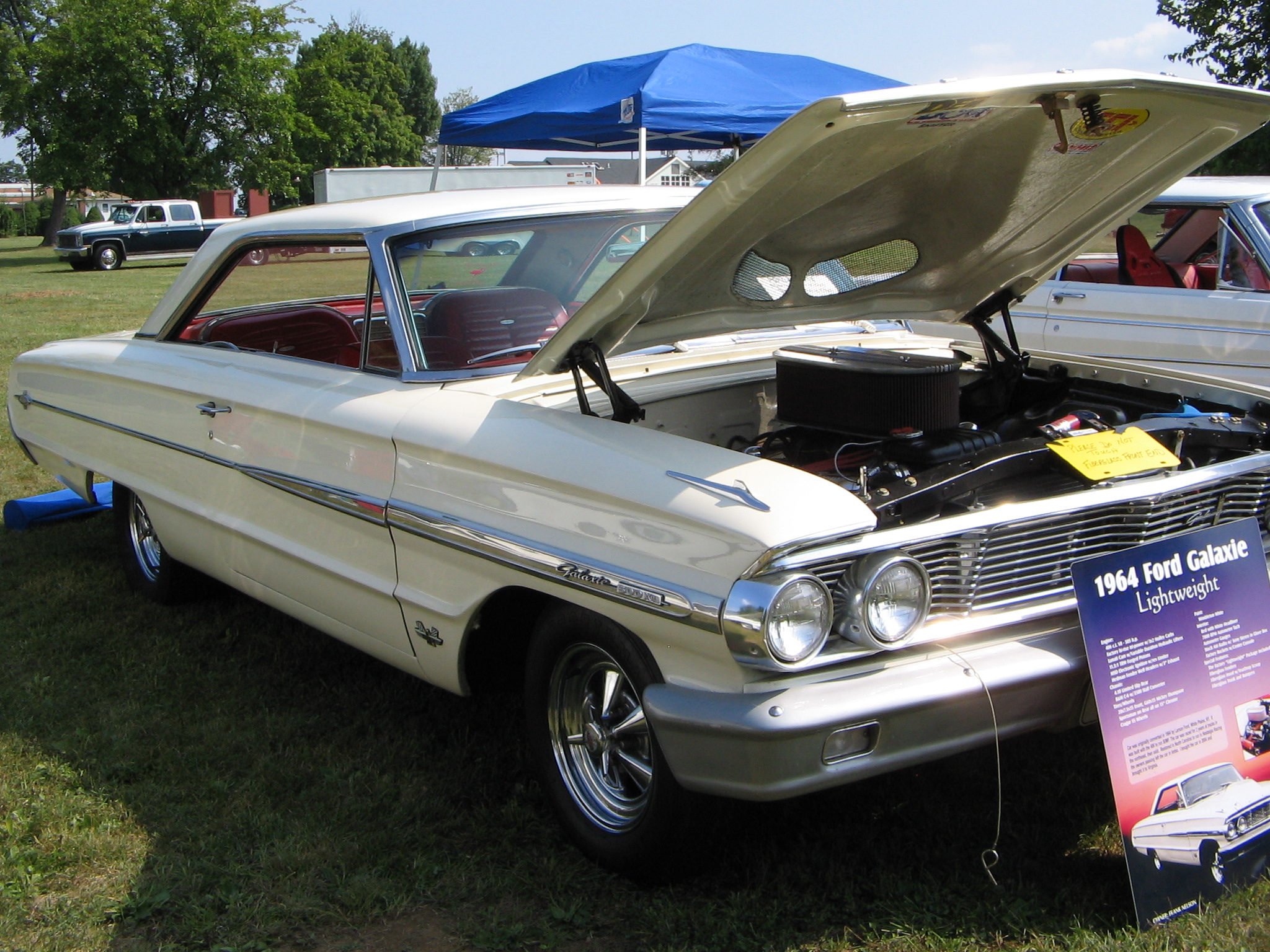 An Absolute Beast
All fiberglass front end, trunk, hood, and bumpers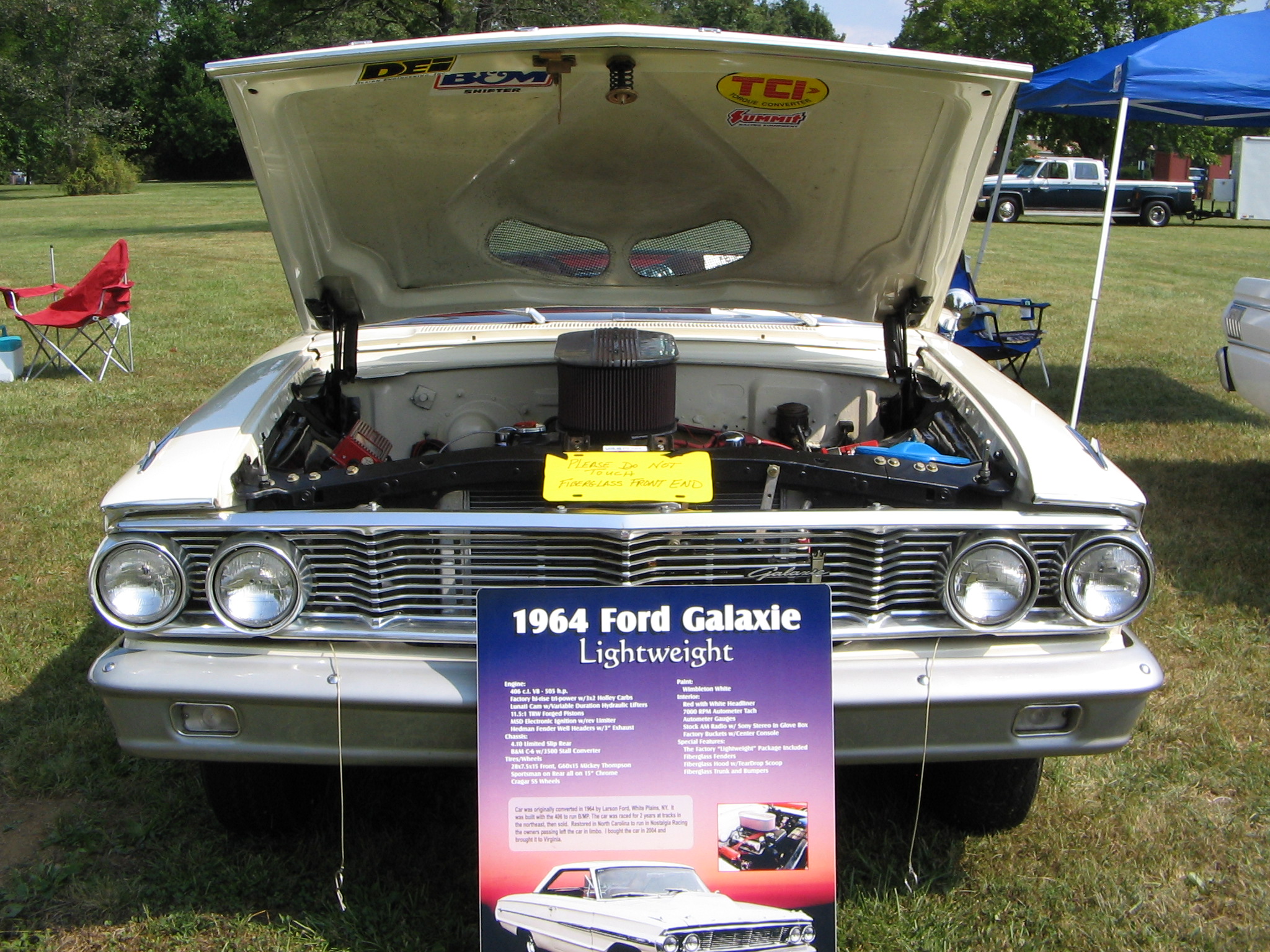 406CI - Tripower/470hp
Former Ford Dealer Race Car 1964-1966
Car ran Northeast Track Circuit as an A/MP-B/FX racer
This is Frank's new car